RUMORS, GOSSIP & UNFOUNDED TRUTHS: A VERY BAD WEEK FOR AMA SUPERCROSS RACERS
• AFTER A QUIET PRE-SEASON, THE INJURIES HAVE MOUNTED IN THE FIRST MONTH
Brandon Hartranft suffered serious injuries in a pre-season crash.
The team managers expect to lose riders to injury during the pre-season test sessions, but the off-season before the 2023 AMA Supercross Championship was pretty quiet. Brandon Hartranft was the most significant injury, and it was bad enough that the Twisted Tea Suzuki team went looking for fill-in riders right away.
With only one major injury, every one was hopeful that 2023 would be a year with very few riders forced to sit on the bench. But that was not to be. Once the gate dropped for the first 250 Main event at Anaheim Stadium, it all went wrong. Austin Forkner's Supercross season came to an end before he even made it to the first turn—and the carnage kept piling up—especially at Pro Circuit Kawasaki. They lost Forkner, Hammaker and Shimoda in rapid succession. Worst yet, they almost lost Cameron McAdoo to a pile driver of a crash in the whoops last Saturday at A2's triple crown race.
Here is the current injury list.
Austin Forkner suffered an ACL tear at the first race of the season.
Jo Shimoda hurt his collarbone/shoulder while preparing for the AMA 250 East Supercross series —which starts his Saturday without him.
The Pro Circuit Kawasaki team lost Seth Hammaker with a wrist injury before he ever got to race.
Malcolm Stewart suffered a practice crash and had to miss Anaheim 2. Husky just released the news that Stewart is scheduled to undergo knee surgery and will, unfortunately, be sidelined for an extended duration..
Marvin Musquin hurt his wrist and has been forced to sit out the last two races.
Jalek Swoll has already had surgery to repair a spiral fractured of his humerus (upper arm), which he sustained during a practice crash on Friday in while testing in Florida.
Derek Drake crashed at the San Diego Supercross and suffered a neck injury.
Garrett Marchbanks suffered an arm injury and the FXR/ClubMX/Yamaha team hopes to have Garrett back at the races by Daytona.
• THE 2023 HOUSTON SUPERCROSS TRACK DESIGN CROSSES THE START LINE 6 TIMES PER LAP! LET'S GO FOR 7 IN TAMPA
• THE SUPERCROSS POINTS STANDINGS HEADING TO HOUSTON
Ken Roczen can check one goal off his wish list as he made the 450 podium at Anaheim 2 with a third overall. What is his next goals? To move up one step this week and win the following week.
Chase Sexton (23) and Cooper Webb left Anaheim Stadium only 4 points behind points leader Eli Tomac—who crashed in the third moto and ended up 6th overall.
Jason Anderson went 5-1-2 or second overall at Anaheim 2, no doubt his good results were related to pre-race advice from movie bad guy Pasha Afshar. Photo: Jon Ortner
Colt Nichols hasn't had much test time on his HRC Honda CRF450. He has been winging the settings each week, but hopes to have it dialed in for Houston.
AMA 450 SUPERCROSS POINTS STANDINGS
(after Anaheim 2)
1. Eli Tomac…69
2. Chase Sexton…65
3. Cooper Webb…65
4. Ken Roczen…58
5. Jason Anderson…55
6. Dylan Ferrandis…54
7. Justin Barcia…48
8. Aaron Plessinger..45
9. Adam Cianciarulo…43
10. Colt Nichols…39
Cameron McAdoo (48) is amazing. He crashed hard in timed qualifying and suffered what looked like season ending injuries to his left arm, but he showed up on the starting line and finished 6th to keep his and Pro Circuit's title hopes alive.
Cameron 's left arm was swollen to twice the size of his right arm and showed serious wear and tear from his collarbone to his wrist.
Overall Anaheim 2 triple crown winner Levi Kitchen (43) congratulates teammate Stilez Robertson (40) on winning moto 2. Robertson finished a career high 3rd overall at A2.
Former British 250 Champion Dylan Walsh has put his Revo Kawasaki KX250 into the top ten in 250 West points. In the first three 250 West races, Walsh has been 10-11-10.
AMA 250 WEST POINTS STANDINGS
(after Anaheim 2)
1. Jett Lawrence..75
2. Cameron McAdoo…59
3. R.J. Hampshire…58
4. Mitchell Oldenburg…54
5. Stilez Robertson…52
6. Enzo Lopes…46
7. Levi Kitchen…44
8, Phillip Nicoletti…44
9. Derek Kelley…43
10. Dylan Walsh…37
• EVERY PREMIER CLASS WINNER OF THE HOUSTON SUPERCROSS (1974-2021)


• TALON HAWKINS GETS A SHOT AT THE BIG-TIME: FILLING FOR INJURED JALEK SWOLL
Talon Hawkins will fill-in for Jalek Swoll, who broke his arm last week.
Emerging teenager sensation Talon Hawkins will make his professional AMA Supercross debut at the 250 East Supercross in Houston. Hawkins will fill-in for for the injured Jalek Swoll at Rockstar Energy Husqvarna Factory Racing.
The 19-year-old has been part of the Rockstar Energy Husqvarna amateur program since late 2019, making his Pro Motocross debut last season with three appearancesin the 250 Nationals. His best results was 18-14 for 17th overall at Pala II.
Talon Hawkins was third in the aateur Supercross Futures race at A2.
Most recently, the FC 250-mounted Hawkins lined up in the Anaheim 2 Supercross Futures race and led for many laps before finishing an impressive third position. That experience was vital in getting the 250 East deal this Saturday.
• 2023 SUPERCROSS BROADCAST SCHEDULE: HOUSTON IS ON A PEACOCK ONLY

• THE FEBRUARY 2023 ISSUE OF MXA IS OUT NOW! SUBSCRIBE AND YOU WON'T MISS A THING
On The Cover: This all-orange KTM 150SX project bikes is one of three two-strokes that MXA tested. The three engines were sent out to different tuners to see which one could build the best 150cc two-stroke engine.
Did you know that you can subscribe to MXA at absolutely no cost to you—because when you subscribe you receive a Rocky Mountain ATV/MC credit for $25 towards anything in their massive inventory. Plus, you will get all the content in the 12 monthly issues of Motocross Action magazine—from four-stroke tests, two-stroke tests, retro tests, race coverage, new tech to product tests….most of which never appear on the internet. And, don't forget, that $25 credit from Rocky Mountain ATV/MC that will more than cover the cost of your subscription. To subscribe call (800) 767-0345 or Click Here
• MXDN & BRITISH GRAND PRIX DATE CHANGES: BLAME THOSE PESKY AMERICANS
The Motocross des Nations, previously scheduled on October 22, 2023, in Ernée, France, will be moved up to October 8. This decision was made to align the worldwide racing calendars—specifically the AMA SuperMotocross Play-offs, which take place on Sept. 9, 16 & 23. The new MXDN date will allow the best riders based and competing in the USA series, which includes many European and Australian riders, to participate in the event. Withe the old date the American-based riders would hav had to wait a month before the MXDN (and in the past the long delay made many potential team riders lose interest becus eit bites into their limited time off and pre-season testing schedules).
The fly in the ointment of moving the MXDN to October 8 was that the British Grand Prix was scheduled on Oct. 15, which would have it being held after the MXDN. Thus, the 2023 British Grand Prix at Matterley Basin will now be on October 1.
• CLASSIC MXA PHOTO: WHEN SOLID COLORS RULED

Lance Moorewood on an all-yellow Suzuki RM500, wearing solid yellow HRP pants, yellow and black Gaerne boots, yellow MXA jersey, yellow Smith SMX goggles, yellow Yoko Foam-Fit gloves and a yellow Bell helmet painted in the design MXA used before going to orange helmets.
• CHECK OUT THE 2023 FXR CATALOG 
To check out the 2023 FXR line CLICK HERE.
• "SATURDAY AT THE GLEN" MOTOCROSS ON FEB. 4 & FEB 11
For more info go to www.glenhelen.com
• OLD SCHOOL TT SCRAMBLES SEASON OPENER ON FEB 4-5
For more info on the Saturday practice and 2022 Awards Ceremony and Sunday's opening round at Glen Helen go to www.ossrg.org
• 2023 SOBOBA TRAIL RIDE ON FEBRUARY 26, 2023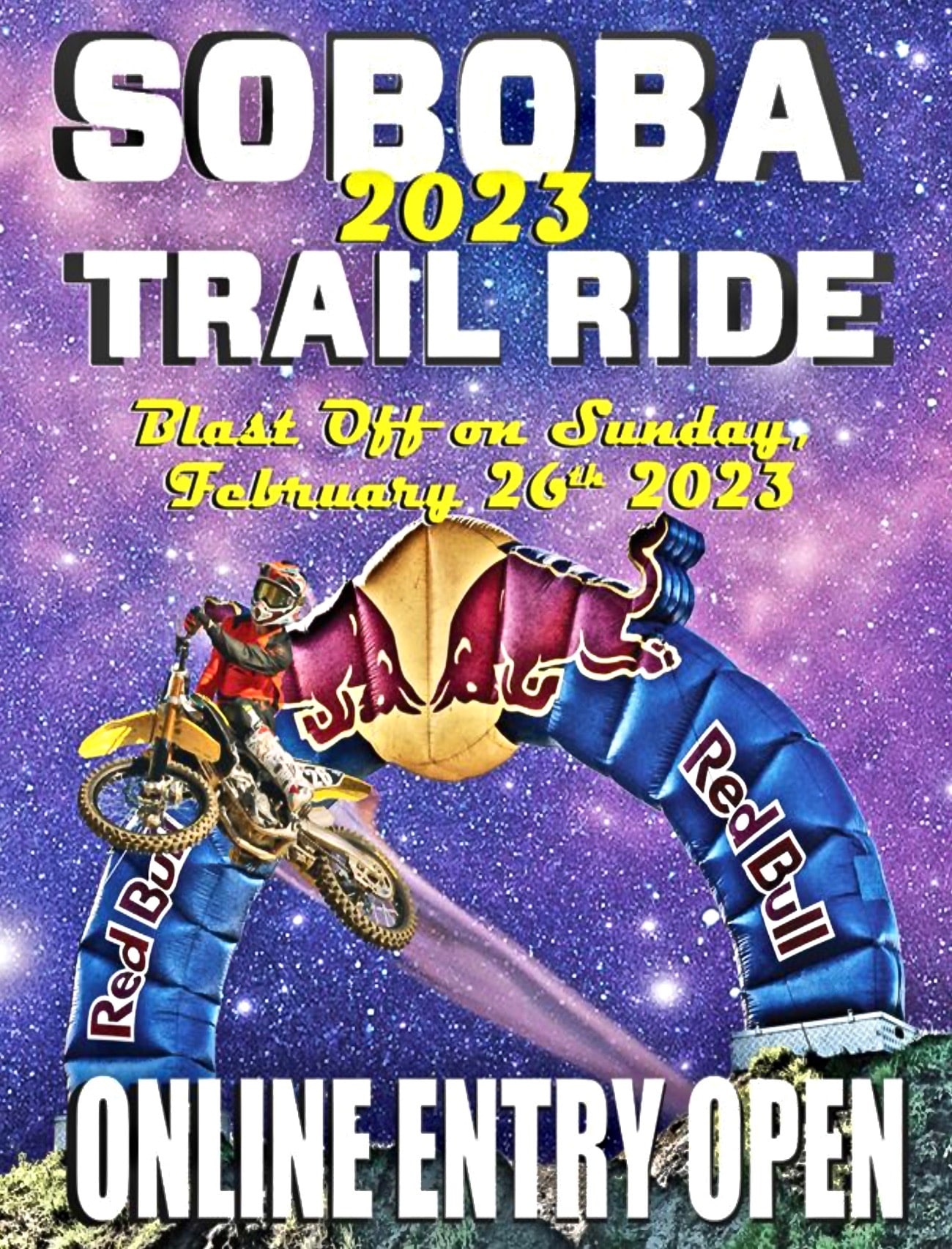 There will be no post-entries for this year's Soboba Trail ride—everyone must pre-enter. For more info go to www.sobobarides.biz/home
• 3BROS.COM SIX-HOUR ENDURANCE RACE ON MARCH 12
For more info go to www.glenhelen.com
• TRAVIS PASTRANA'S NITRO RALLYCROSS SEASON FINALE ON MARCH 17-19
For more info go to www.nitrorallycross.com
• WISECO/FASTHOUSE 2023 WORLD TWO-STROKE CHAMPIONSHIP ON APRIL 8
For more info go to www.glenhelen.com
• MXA BIKE TEST VIDEO LIBRARY: THE 2023 BIKES YOU WANT KNOW ABOUT
MXA'S 2023 125 TWO-STROKE SHOOTOUT
MXA'S 2023 250 FOUR-STROKE SHOOTOUT
2023 KTM 300SX VS HUSQVARNA TC250 TWO-STROKE SHOOTOUT
2023 GASGAS MC125 TWO STROKE VIDEO TEST
2023 SUZUKI RM-Z450 VIDEO TEST
2023 KAWASAKI KX450 VIDEO TEST
2023 GASGAS MC350F VIDEO TEST
2023 HONDA CRF450 VIDEO TEST
2023 KTM FREERIDE E-XC ELECTRIC VIDEO TEST
2023 GASGAS MC250 VIDEO TEST
WE RIDE TONY CAIROLI'S AMA NATIONAL KTM 450SXF
2023 HUSQVARNA FC250 VIDEO TEST
2023 HONDA TRAIL 125 VIDEO TEST (WITH BONES BACON)
2023 KTM 300SX TWO-STROKE VIDEO TEST
2023 GASGAS MC450F VIDEO TEST
2023 KTM 250SXFVIDEO TEST
2023 KAWASAKI KX250 VIDEO TEST
2023 SUZUKI RM-Z250 VIDEO TEST
2023 YAMAHA YZ450F VIDEO TEST
2023 HONDA CRF250 VIDEO TEST
• THE FUTURE IS NOW: 2023 RACE SCHEDULES
2023 AMA SUPERCROSS CHAMPIONSHIP
Jan. 7…Anaheim, CA
Jan. 14…Oakland, CA (moved to Feb. 18)
Jan. 21…San Diego, CA
Jan. 28…Anaheim, CA
Feb. 4…Houston, TX
Feb. 11…Tampa, FL
Feb. 18…Oakland (make-up race from Jan. 14)
Feb. 25…Arlington, TX
Mar. 4…Daytona Beach, FL
Mar. 11…Indianapolis, IN, MI
Mar. 18…Detroit, MI
Mar. 25…Seattle, WA
Apr. 8…Glendale AZ
Apr. 15…Atlanta, GA
Apr. 22…East Rutherford, NJ
Apr. 29…Nashville, TN
May 6…Denver, CO
May 13…Salt Lake City, UT
2023 SUPERMOTOCROSS PLAYOFF SCHEDULE (UPDATED)
Sept. 9 …Concord, NC
Sept. 16 ….Joliet, Il
Sept. 23…Los Angeles, CA (Date change from Oct. 14)
2023 AMA ARENACROSS CHAMPIONSHIP
Nov. 18…Albany, GA
Nov. 25…Albany, NY
Jan. 6…Loveland, CO
Jan. 13…Prescott, AZ
Jan. 20…Guthrie, OK
Jan. 27….Guthrie, OK
Feb. 3…Reno, NV
Feb. 10…Denver, CO
Feb. 24…Hobbs, NM
Mar. 3…Amarillo, TX
Mar. 10…Tulsa, OK
Mar. 17…Salem, VA
Mar. 24…Little Rock, AR
Mar. 31…Lexington, KY
2023 2023 FIM WORLD MOTOCROSS CHAMPIONSHIP
Mar. 12…Argentina
Mar. 26…Sardinia
Apr. 10…Switzerland
Apr. 16…Italy
Apr. 30…Portugal
May 7…Spain
May 21…France
Jun. 4…Latvia
Jun. 11…Germany
Jun. 25…Indonesia
July 2…Indonesia
July 16…Czech Rep.
July 23…Belgium
July 30…Finland
Aug. 13…Sweden
Aug. 20…Holland
Sept. 3…Turkey
Sept. 17…Vietnam
Oct. 1…England (Date Change from Oct. 15
2023 AMA NATIONAL MOTOCROSS CHAMPIONSHIP
May 27…Pala, CA
June 3…Hangtown, CA
June 10…Thunder Valley, CO
June 17…Mt. Morris, PA
July 1…Red Bud, MI
July 8…Southwick, MA
July 15…Millville, MN
July 22…Washougal, WA
Aug. 11…Unadilla, NY
Aug. 19…Budds Creek, MD
Aug. 26…Crawfordsville, IN
2023 WORLD SUPERCROSS CHAMPIONSHIP
July 1…Birmingham, England
July 22….Lyon-Décines, France
Sept. 30…TBD (Southeast Asia)
Oct. 14…Dusseldorf, Germany
Oct. 28…Vancouver, Canada
Nov. 24-25…Melbourne, Australia
2023 AUSTRALIAN NATIONAL CHAMPIONSHIP
Mar. 5…Wonthaggi, Vic
Mar. 19…Appin, NSW
Apr. 16…Wodonga, Vic
May 7…Maitland, NSW
May 28…Gillman, SA
Jun. 25…Toowoomba, Qld
Aug. 13…Queeensland, Qld
Aug. 20…Coolum Pines, Qld
2023 "SATURDAY AT THE GLEN" SCHEDULE
Jan. 14…Winter Series #1 (Arroyo Vet track)
Jan. 21…Winter Series #2 (Arroyo Vet track)
Feb. 4…Winter Series #3 (Arroyo Vet track)
Feb. 11…Winter Series #4 (Arroyo Vet track)
Feb. 25…Winter Series #5 (National track)
Mar. 18…Spring Series #1& Pasha 125 Open (National track)
Mar. 25…Spring Series #2 (Arroyo Vet track)
Apr. 15…Spring Series #3 (Arroyo Vet track)
Apr. 22…Spring Series #4 (Arroyo Vet track)
May 13…Spring Series #5 (National track)
June 3…Summer Series #1 (Arroyo Vet track)
June 17…Summer Series #2 (Arroyo Vet track)
June 24…Summer Series #3 (Arroyo Vet track)
July 15…Summer Series #4 (Arroyo Vet track)
July 29….Summer Series #5 (National track)
Aug. 19…Fall Series #1 (Arroyo Vet track)
Aug. 26…Fall Series #2 (Arroyo Vet track)
Sept. 16…Fall Series #3 (Arroyo Vet track)
Sept. 23…Fall Series #4 (Arroyo Vet track)
Sept. 30…Fall Series #5 (National track)
Oct. 21…Winter Series #1 (Arroyo Vet track)
Oct. 28…Winter Series #2 (National track)
Nov.3-5…World Vet Championship (National track)
Nov. 18..Winter Series #3 (Arroyo Vet track)
Dec. 9…Winter Series #4 (Arroyo Vet track)
Dec. 16..Winter Series #5 (National track)
OLD SCHOOL TT SCRAMBLES CHAMPIONSHIP
Feb. 5…Glen Helen (TT Scrambles)
Mar. 26…Glen Helen (TT Scrambles)
Apr.16…Glen Helen (TT Scrambles)
May 21…Glen Helen (Pasha 125/TT Scrambles)
Jun 4…Glen Helen (TT Scrambles)
Oct. 29…Glen Helen (Oktobertfast GP/TT Scrambles
Dec. 17…Glen Helen (TT Scrambles)

2023 WORLD TWO-STROKE MOTOCROSS CHAMPIONSHIP
Apr. 8…Glen Helen, CA
2023 VET MOTOCROSS DES NATIONS
Aug. 24-28…Foxhill, GB
2023 MOTOCROSS DES NATIONS
Oct. 8…Ernee, France (Date change from Oct. 22)
2023 WORLD VET MOTOCROSS CHAMPIONSHIP
Nov. 3-5…Glen Helen, CA
2023 RED BULL DAY IN THE DIRT
Nov. 24-26…Glen Helen, CA
• GET MXA AND DIRT BIKE SUBSCRIPTION AND SAVE MONEY—NOT TO MENTION THE $50 ROCKY MOUNTAIN E-GIFT CARD
You can't afford not to subscribe, because when you order a subscription, Rocky Mountain ATV/MC sends you a $25 gift credit to use on anything you want from their massive selection. Plus, subscribers to MXA can also choose to get the digital mag on their iPhone, iPad, Kindle or Android by going to the Apple Store, Amazon or Google Play or in a digital version. Even better, you can subscribe to Motocross Action and Dirt Bike for one low price and get a $50 E-Gift card—plus you get the awesome print edition delivered to your house by a uniformed employee of the U.S. Government. Do we have to mention the $25 Rocky Mountain ATV/MC gift card again? That gift means that your subscription balances out as free, free, free! You can't lose on this deal? Call (800) 767-0345 or Click Here
• MXA YOUTUBE CHANNEL | HIT THAT SUBSCRIBE BUTTON
The MXA wrecking crew is everything moto related. Check out our MXA YouTube channel for bike reviews, Supercross coverage, rider interviews and much more. And don't forget to hit that subscribe button.
• TALK MOTO WITH ON MXA'S FACEBOOK GROUP CHAT